Welcome to the Community of Azurat
Dear Friends,
As you may have surmised, this July will be another quiet bridge year for our Azurat gathering. We began considering in January, and by the time mid-March arrived, too many unknowns were still in front of us to be able to affirm the date. We are sad that this makes three years in a row and hope that 2023 will see us all coming together again on the mountain!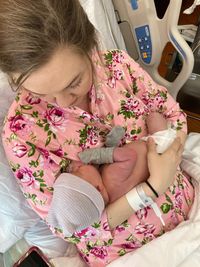 Many new and beautiful things have been happening, and at the top of the list, we are celebrating the arrival of "Astar Lander Johnson," born March 12, to daughter Mariah and her hubby John!  
We are pleased to share that we worked remotely and in person in the recording studio on a few special artist projects in 2021. Now that spring is here, we hope to do more, so don't hesitate to contact RW or Joe if you are interested in getting behind the mic.
We are partnering on a couple of exciting projects this year with our good friend Gene Bowlen, BeARcade Music Productions. Mark your calendars now for June 11, 2022, when Sherri and Gene will host a business workshop in Harrisonburg specifically for music artists. Chocked full of real-world practical application stuff, we'll be sending out details very soon. In addition, Sherri is finalizing plans for a local, venue-based performance series to begin this year and we look forward to sharing more on that too.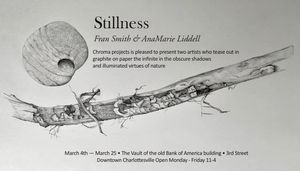 After 17 years serving as the director at the Tandem Friend's School's Spectrum Summer Program in Charlottesville, please join us in congratulating our beloved Fran on her retirement... more time to garden, work on her incredible graphite art works (recently exhibited at the Chroma Gallery in Cville) and theater projects and spend with her beautiful grandchildren!!!
We are pleased to share that Tandem hired Mariah to bring the program back this summer after its 2-year Covid hiatus. Keeping it in the family, Sherri will be working with the children under her daughter-boss's leadership this summer, bringing back Box City, Marbleworks, and Suessville. If you have children in rising grades 1-7, check out the fantastic creative program that Mariah has put together: https://www.tandemfs.org/spectrum 
ARTISTS ARE ESSENTIAL WORKERS OF THE SOUL, and we are immensely thankful for all who appreciate the creative investment they make, providing us all with their talent! 
WE MISS YOU ALL and hope you are safe, healthy and that we will see you out and about this year! 
Warmly,
The "Smith" Family